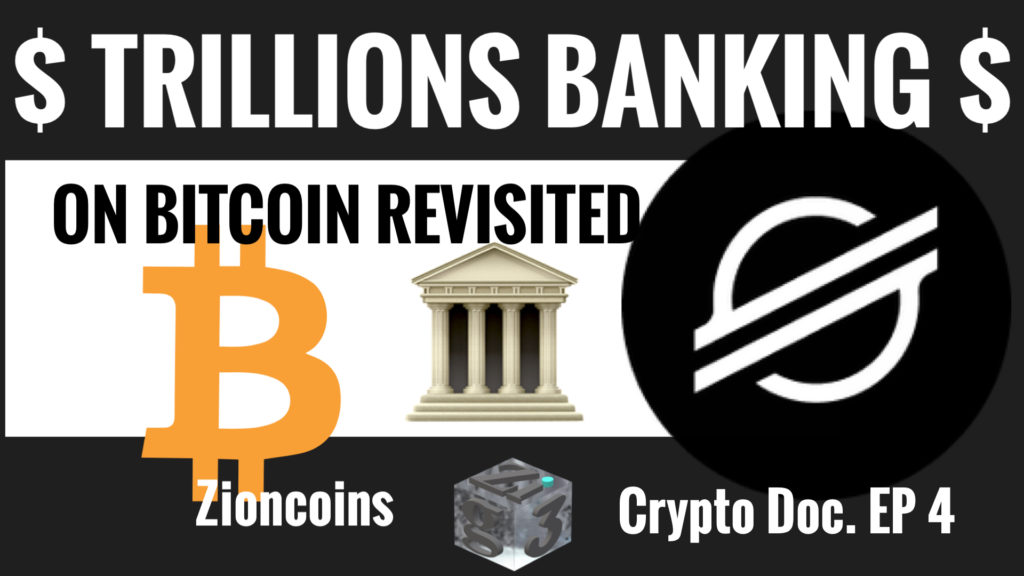 The present Crypto, US state

The world of digital assets has been a topic of heated debate in recent times, with multiple developments shaping its future. In the crypto market, Stellar XLM and Zion coins could benefit from trillions flowing through them. However, the regulatory framework for the digital asset industry lacks flexibility, nuance, and makes no sense for blockchain-based companies.

All-out war on Crypto
The SEC has declared an all-out war on cryptocurrencies, including Bitcoin and Ethereum, Stellar xlm, Ripple XRP and is making it challenging for the US to keep up with new banking regulations. The regulatory treatment of Bitcoin spot ETFs and politicization of capital formation opportunities is raising concerns among Congress members. The SEC needs additional Congressional authorities to regulate stable coins.

The role of the SEC has been of particular concern, with Gary Gensler's clampdown on the interoperability issue with the current financial system raising further alarms. To correct a long series of abuses, a proposal has been introduced to remove the chairman of the SEC and replace the role with an executive director who reports to the board where all authority would reside. In the ongoing Ripple lawsuit, the SEC's regulatory overreach and ethical breaches have led to confusion in the market. The unsealed documents reveal issues of regulatory capture, and there is a call for Congress to make the ultimate decision on the future of emerging technologies like crypto and blockchain.
Frame for Crypto from the White House
The White House has released a report encouraging regulators to pursue investigations and enforcement actions against unlawful practices in the digital asset space. The report also suggests that a central bank digital currency (CBDC) could offer several benefits, like facilitating fast cross-border transactions and promoting financial inclusion. However, it also highlights potential unintended consequences and encourages further research and development on the technology. We see states across the US disagreeing with CBDC Who are pro crypto. This framework, looks as if it wants to kill Crypto Crypto in my opinion especially with the sec being strong arm.
Lessons learned in crypto
To mitigate the risks associated with the market, people should not trust authorities but rather ensure that they have full control of their keys and crypto. Bitcoin experienced a setback with the Mt. Gox fiasco, demonstrating that people should not leave their money with trusted third parties as they may not always be trustworthy. Following Elon Musk's attempt to pump the price of Bitcoin on SNL, the bear market set in, highlighting the importance of regulatory clarity and resolution with ongoing court cases.
What could the future hold for Crypto?
Finally, various news updates were also discussed on the show "Good Morning Crypton." Russia's biggest bank, Sberbank, will allow crypto trading despite the US's hostile stance towards crypto. There is ongoing debate on whether EOS and Ethereum are securities under the US SEC's regulations. The Presidential Working Group has urged Congress to take control of the matter urgently more than a year and a half ago.

Somewhat of a conclusion
In conclusion, the digital asset industry is at a stage where regulatory safeguards are critical for its long-term growth. The debate on the future of emerging technologies, like crypto and blockchain, is ongoing, making it challenging to navigate the market. While CBDC offers potential benefits, it also has potential unintended consequences, necessitating further research and development. In short not your keys, not your crypto. You should keep your keys on cold storage or in your head or encrypted on a device.

The safer bet
Stellar xlm is a safe bet because they already have a strong partnership with Moneygram. In fact, the Blockchain is set up for remittance companies, as anchors. These remittance companies are essentially anchors and use of Stellar xlm technology for cross-border payments. Wallet providers are able to give an on an average off ramp for these anchors to the mall. Wallet the more access points. In a market where regulatory clarity is lacking, individuals should take control of their crypto to mitigate the associated risks.
Watch the video here : https://youtu.be/Q1xfLAtAGGk