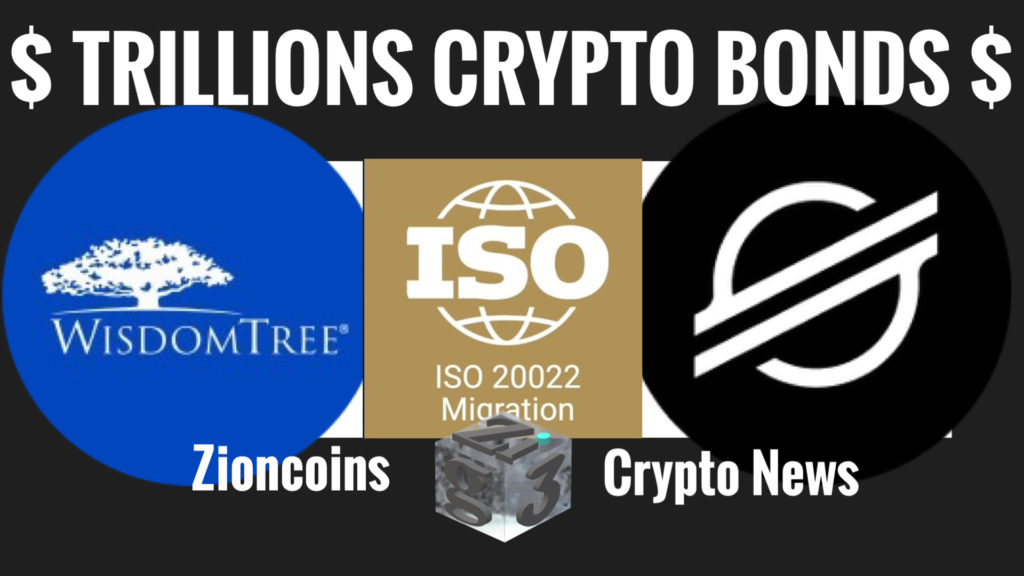 Cryptocurrencies like Stellar XLM have the potential to revolutionize financial transactions. It has the capacity to handle trillions of dollars in value. Interestingly, even struggling coins can benefit from the growth of the cryptocurrency market. The integration between blockchain technology and traditional finance, including government bonds and securities, is driving this belief.
FedNow playing a Role as Funds arrive
The Federal Reserve, a key player in the financial industry, is expected to adopt blockchain technology. This will further streamline processes, leading to widespread adoption. This optimistic outlook is supported by Wisdom Tree's recent SEC filing. They have obtained approval for their innovative 10-year yield treasury digital fund. The primary goal is to provide performance based on an index that measures the performance of US Treasury obligations within a specific maturity range of 7 to 10 years.
What are the WisdomTree crypto funds?
Wisdom Tree's fund operates using a passive management strategy and leverages blockchain technology through a transfer agent, ensuring transparency and reliability in recording share ownership.

WisdomTree 3-7 Year Treasury Digital
Fund (WTTSX)
WisdomTree 7-10 Year Treasury Digital
Fund (WTSTX)
WisdomTree Long Term Treasury Digital
Fund (WTLGX)
WisdomTree Floating Rate Treasury
Digital Fund (FLTTX)
WisdomTree TIPS Digital Fund (TIPSX)
WisdomTree 500 Digital Fund (SPXUX)
WisdomTree Technology and Innovation
100 Digital Fund (TECHX)
WisdomTree Short-Duration Income
Digital Fund (WTSIX)
WisdomTree S&P 500 Twitter Sentiment
Digital Fund (TWTRX)
This signifies their commitment to harnessing the potential of blockchain technology for investment products. As part of this endeavor, Wisdom Tree also offers a Stellar-based wallet service that enables users to securely store and send digital assets.
The Link to Crypto and ISO20022
While these developments are significant for the cryptocurrency market. It is crucial for individuals and organizations to conduct comprehensive research to understand the opportunities and implications of blockchain integration. By staying informed about emerging trends, such as the connection between Stellar IBM OS worldwide Hyperledger Fabric and ISO 2012, investors can make well-informed decisions. Although the exact relationship between ISO20022 and WisdomTree remains unclear, it is important to note that further elaboration and details might be provided in upcoming related content.
Overall, the increasing integration of cryptocurrencies and blockchain technology with traditional finance, coupled with the endorsement of major players like the Federal Reserve and the innovation of companies like Wisdom Tree, highlight the transformative potential of this technology in reshaping the future of finance.