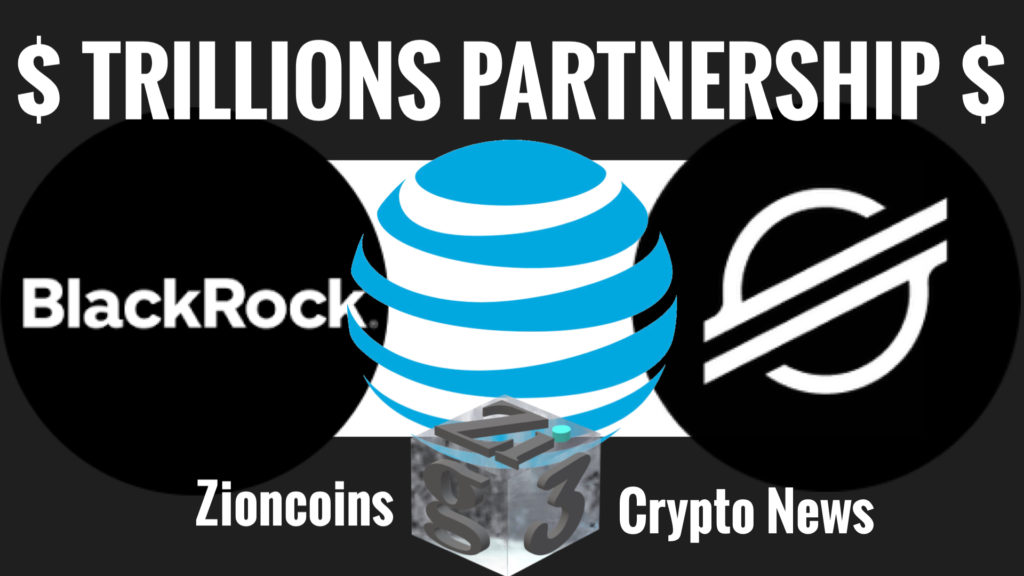 How Do we Speculate on these Crypto Assets
Cryptocurrencies like Stellar (XLM) and Zion Coins have the potential to attract trillions of dollars in investments, benefiting individuals and the general public. To gain a better understanding, we need to consider both the fundamentals and technical aspects of the market.
Technical analysis (TA) plays a crucial role in determining market trends by analyzing past events and current chart patterns. In terms of connections between BlackRock, AT&T, and cryptocurrencies like Stellar, BlackRock is linked to Stellar through their membership in the Crypto Council at the Commodities Future Trade Commission. Additionally, BlackRock's potential involvement in infrastructure projects, such as the UK-Ukraine contract, aligns with Stellar's partnership with MoneyGram in Ukraine.
What is Gigapower?
Moving on to AT&T, their joint venture with BlackRock, called Gigapower. Their aim is to deploy a cutting-edge fiber network across the United States. This provides high-speed internet access. AT&T plans to expand its coverage to over 30 million customers and business locations by 2025. Strongly reinforcing their commitment to future-proof infrastructure and improving broadband connectivity.
The collaboration between BlackRock and AT&T signals investments in advanced broadband technology, which can offer significant growth opportunities for both companies and expand high-speed internet to more communities.
AT&T Technical Analysis
Analysing AT&T's stock performance, it has been trading at relatively low levels this year. Share dividends offered ay around seven percent is attractive . Our previous technical analysis suggests the possibility of a double bottom pattern. This indicating a potential decline followed by accumulation before a price reversal which we see to date.
Similar technical analysis is applied to Stellar, which has already experienced a significant decline from its all-time high by around 80 percent. This sets the stage for a substantial price increase. We may even see price surpassing gains made by other cryptocurrencies during the previous bull run, including Bitcoin.
The Conclusion
There is vast potential for trillions of dollars to flow into cryptocurrencies like Stellar and Zion Coins. We the public could massively benefit from this if we're in early. The connection between BlackRock, AT&T, and these cryptocurrencies emphasis the importance of infrastructure investments. Our video see below explains the high-speed internet connectivity. When you look at the AT&T stock technical analysis suggests a potential double bottom pattern. While our crypto Stellar has significant decline in price over the yrs. We now see it's prime for substantial growth. In addition, recent market analysis indicates the possibility of cryptocurrencies like Stellar, XRP, are coiling to surge above $5. With Stellar's remarkable increase of around 3,320% from 2019 to 2020 we may see this pattern repeat.
You know further research is needed to understand Stellar's involvement in the Ukraine CBDC infrastructure, and there is a possibility of BlackRock winning a trillion-dollar contract. It's clear speculation from us but what if. I'd like to also recommended you explore the topic of Banking on Bitcoin revisited for a deeper understanding. Stay informed by subscribing and watching upcoming videos by my self Nathan, also known as Nathan of Zion.